During the period from Dec.8th to Dec.10th in 2020, the 25th China(Guangzhou) International Coat Exhibition was held and enjoyed a successful concluding in the exhibition hall of canton fair. Since the establishment of ChinaCoat Exhibition, it has been regard as an industry event of great concern in the global coatings and ink field. The exhibition hall of Guangzhou ChinaCoat2020 covers an area over 65,000 ㎡, is divided into five special subject exhibition areas, including "Powder Coatings", "UV/EB Curing Technologies and Products", "International Equipment, Instruments and Services", "Chinese Equipment, Instruments and Services"and "China+International Raw Materials". As one of the typical manufacturers of coat and ink testing instruments in China, our company Biuged participated at 3.1E25. Here is the video link( https://url.cn/5dXTgcmQ?sf=uri) of Biuged booth for these three days.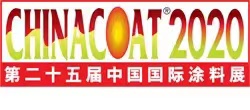 With the fully open design of all sides, we systematically and comprehensively displayed the company's technological achievements in the booth. We distinguished the different performances of products and placed them in the corresponding areas, which belong to testing instrument or standard substrate, so that customers can quickly find the product areas they want to inquire. In the testing instrument area, according to the viscosity, fineness, drying time, gloss, color, thickness, adhesion, hardness, impact and abrasive of coatings, we also put them in the corresponding areas. Obviously, in the field of coating test, exhibition audience say that our company's products are very comprehensive.
At the exhibition site, we could see that colleagues from Biuged provide professional solutions to customers everywhere. Due to the prevention and control of COVID-19 pneumonia virus, although many customers were unable to come the exhibition, there were still many visitors at the Biuged stand.
2020 is an extraordinary year, even in such a complex and changeable external environment, Biuged never stop developing. We have won more honors in the industry and gained more higher market evaluations. Even so, we realize that a long way to go. Not only do we deeply understand the market demand, but we also deeply hold the concept of honest management and the style of quality assurance. It is these that integrated into every detail of production, and let Biuged keep passion and strong vitality.
In the coming year of 2021, we will continue to move forward firmly and see you next exhibition fair with more technological achievements.