BGD 155/S series professional viscometersare newest full touch screen products which are developed from Biuged BGD 155 viscometers. Add more functions as below on the base of BGD 155 viscometrs.
◆ 7 inch high definition touch scree , easy to operate and display rich information. Powerful human-machine interface and various humanized operation menu for conversion.
◆ Anti-static shell and PC material lifting pole
◆ Build-in temperature probe RTD
◆ ARM chip processor: higher data processing speed
◆ New designed durable small axles
◆ Come with a gigabit ethernet interface to transfer data, reliable and quick.
◆ Come with USB interface, support operate to save measurement through external disk U: single point, continuous and timed saving ways for option.
◆ Come with RS 232 interface , can print measuring data by mini-printer with less labor.
◆ Calibrated by user, temperature and viscosity correction factor are protected by password, also can be modified by user when they have reliable and accurate data.
◆ Can measure viscosity by infinitely variable speed , input any speed, the instrument would display the max. measuring range under different rotors. Convenient for user to choose suitable testing parameters.
◆ Convert freely between various viscosity units , dynamic viscosity convert kinematic viscosity automatically
◆ Accompanied with detailed operation instruction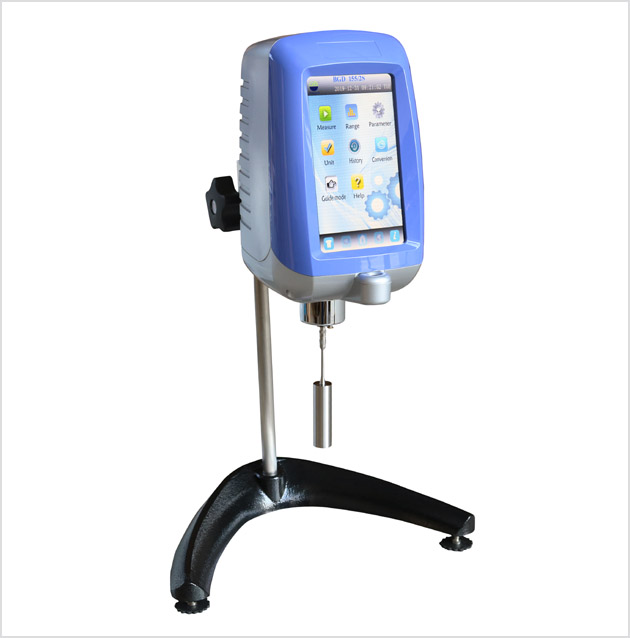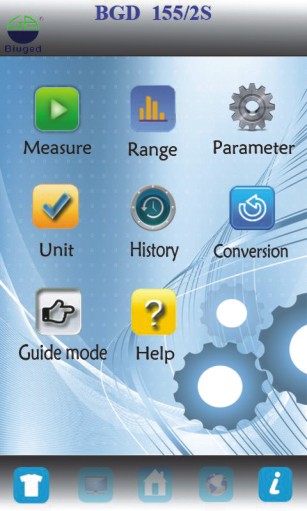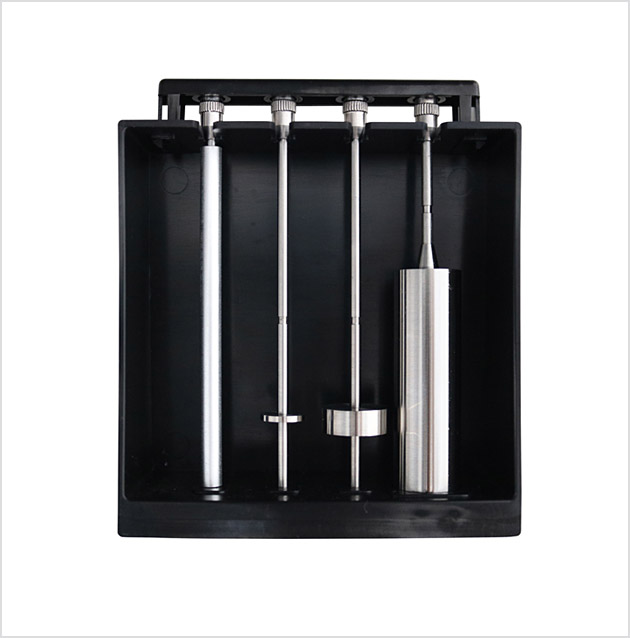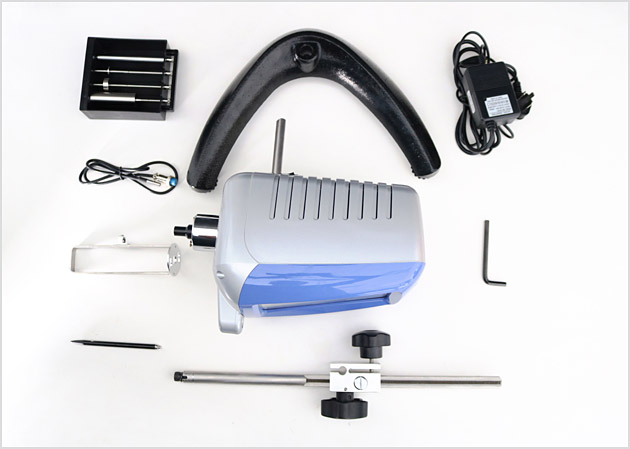 Ordering Information →

Parameters ↓

BGD 155/1S

BGD 155/2S

BGD 155/3S

Measurement Range (mPa.s)

10-600,000(600K)

10-6,000,000(6M)

100-80,000,000(80M)

R.P.M (per min)

1-60

0.1-100(infinitely variable speed)

Rotor Amount

No.1, No.2, No 3, No 4 are standard configurations (#0 is optional)

Measurement

Accuracy

±1.0 % (of the full range)

Repeatability

±0.5 %

Power Supply

Power Supply Adapter:100V~240V/50Hz

Optional Accessories

BGD 1601---Low viscosity adapter (the No.0 rotor)

BGD 1602---Small sample adapter (comes with NO.21、NO.27、NO.28、NO.29)

BGD 1603---Mini single color printer

BGD 1606—Viscometer data collection and graphing software
Note:
1. If customer needs the small sample adapter, the machine would come with NO.21、NO.27、NO.28、NO.29 rotor(the normal rotors are No.1, No.2, No 3, No 4). Please clarify before ordering if extra rotors are required.
2. If selected the small sample adapter, the measurement range would be as below:
BGD 155/1S:10-100,000 (100K)mPa.s
BGD 155/2S:10-1,000,000 (1M)mPa.s
BGD 155/3S:50-10,000,000(10M) mPa.s
THD Series----Low Temperature Thermostatic Bath
BGD 1600----Standard Oil(500ml)
BGD 1601----Low Viscosity Adapter(The 0th rotor and can measure 1.0 mPa.s sample)
BGD 1602----Small Sample Adapter(It's specially designed for customers with small samples and requires only a quantity as small as 5~18ml;Sample cup is easily cleaned, installed, removed, and observed;Accurate data of shear rate and shear stress can be obtained for a minute analysis of the fluid characteristics of the sample;One-off sample cups are available)
BGD 1603----Mini Single Color Printer
BGD 1604----RTD Thermometer(-20℃~120℃)
BGD 1605----Thermoses(It has been designed to accurately measure the viscosity of heated oil, paraffin, asphalt emulsions, medicine, high polymer and similar liquid materials at high temperatures. It allows control of a sample's temperature at a range of room temperature +300℃. It can program the intelligent thermostat and ensures its temperature fluctuation within 0.1℃. Sample dosage is as small as 10ml, and one-off sample cups are available. Standard type of SC4 spindle can be applied, which is easy to use)
BGD 1603 Mini Single Color Printer)
BGD 1607----BGD 155 Viscometer data collection and graphing software(Automated data collection; resulting in viscometer graph, and recording measuring data each time;Allowing comparison of at most 10 history data;Output Excel documents)
Introduction Video
Operation Video