BGD 860 is a powerful, highly cost-effective, easy to use and convenient to maintain xenon test chamber. It uses a air-cooled xenon lamp and relevant daylight filter(both are imported from America), to simulate more real and much better the full spectrum sun light of outdoor, ensure the test results obtained from laboratory have a perfect correlation with outdoor application. Furthermore, the samples holder is designed with a special rotating drum to ensure each sample can obtain the same and uniform irradiance during the whole test.
BGD 860 Xenon Test Chamber can meet with all standards requirements from different fields, it can hold 22 pieces samples, not only has spray function, but also can control the relative humidity of working room.
Operator can set all required test parameters (Irradiance, test time, BPT, BST etc)through the touch screen, and can check its running status at any time. All running parameters can be exported to computer directly through the USB interface.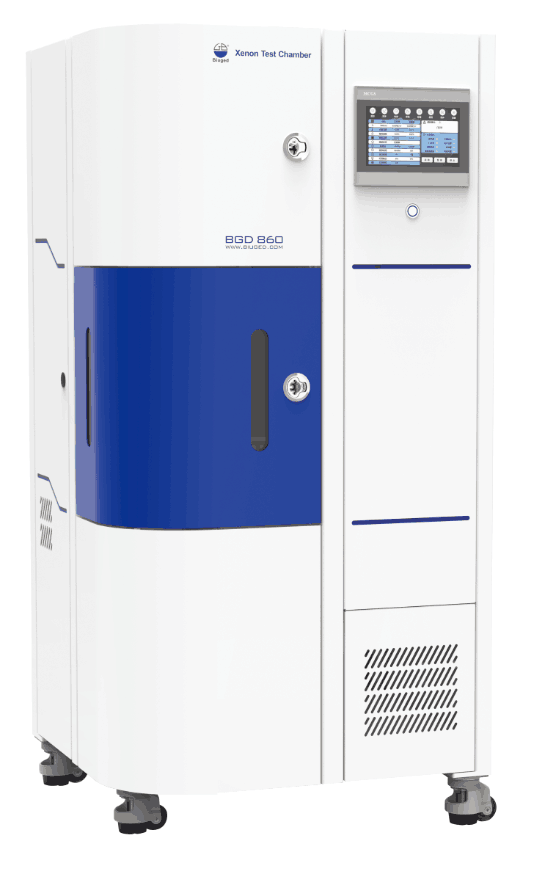 Firstly, let's see the comparison with the imported xenon lamp aging chambers.
Instruments
Imported Water-Cooled Rotating Drum Xenon Chamber

Imported Air-Cooled Flatbed Xenon Chamber
Imported Air-Cooled Rotating Drum Xenon Chamber
BGD 860
Lamp Power
6.5KW
1.8KW
1.8KW
1.8KW
Xenon Lamps
1
3
1
1
Adjustable Irradiance Range

(Daylight@340nm W/m²)

0.25~1.26
0.25~0.68
0.25~0.68
0.25~0.75
Samples Capacity
145×67mm

68pcs(6606cm²)

100×50mm

52pcs(2600cm²)

275×45mm

16pcs(1980cm²)

150×70mm

22pcs(2310cm²)
Conclusion: Obviously, one 1.8KW lamp of BGD 860 brings great efficiency. Compared with the xenon test chamber which equipped with expensive water-cooled xenon lamp, or the flatbed xenon chamber that used three lamps, BGD 860 has better performance. And no need to replace the samples every time.
Now, let's take a look at the spectrum.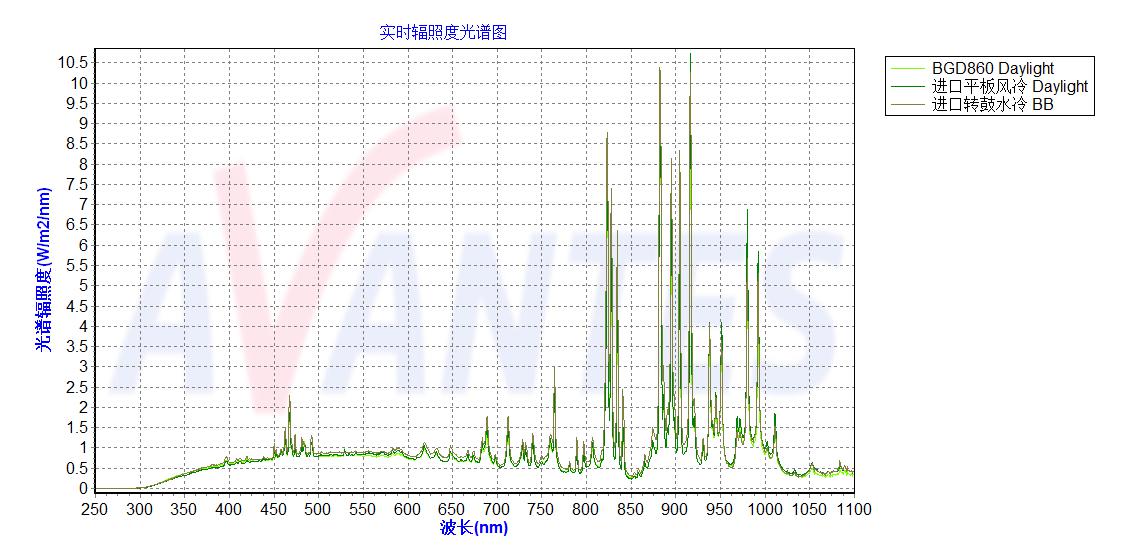 Conclusion: The spectrum comparison between BGD 860 and imported xenon test chambers, which is almost consistent.
Then, we will use the standard PS panel to evaluate(test standard: SAE J2527).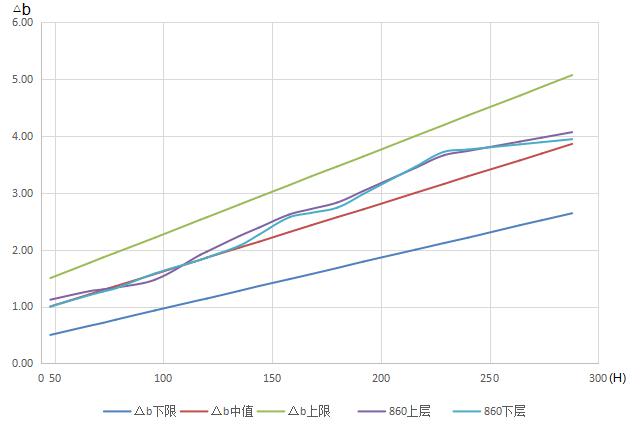 Conclusion: The above figure is shown that △b of the standard PS panel is within the range.
Last but not least, Biuged has a lot of seasoned engineers who can offer strong and timely technical supporting. BGD 860 also has the function that can remotely monitor the test process. The setting and calibration problems can be found anytime and anywhere.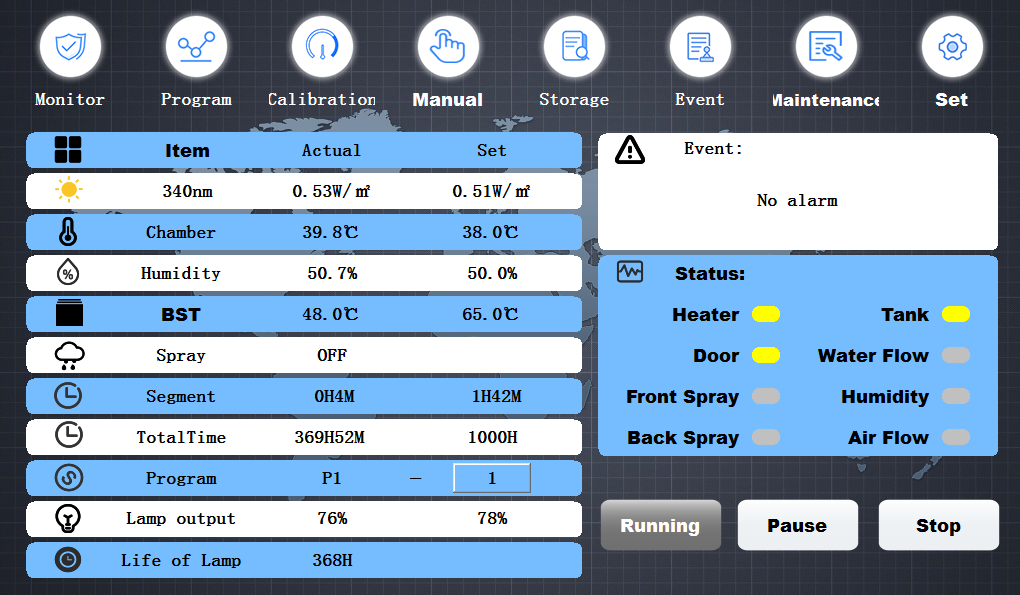 So, if you are interested in BGD 860 or other instruments, please contact us.